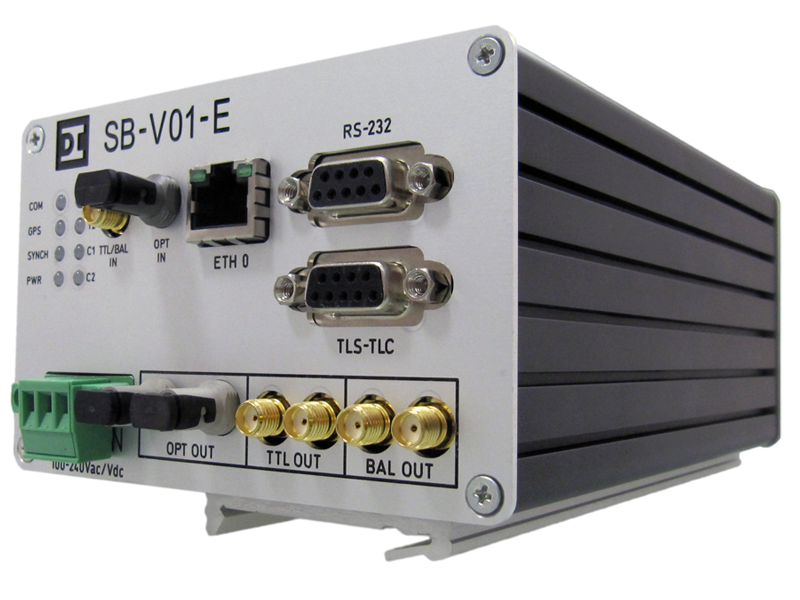 The SB-V01-E is a multipurpose device specifically designed for installation in electrical substations. It has Ethernet interfaces with support for NTP and PTP IEEE1588 v2 protocols, electrical and optical interfaces such as IRIG XXX (visit irig.org for more informations). Its main feature is the versatility of its interface which can meet all possible needs for transmitting timing signals within the substation.
Thus, the SB-V01-E may serve as:
GNSS receiver (GPS or GLONASS) and PTP / IRIG X generator: can provide timing information to FDI / RTU.
IRIG X to PTP converter: reusing the GPS receiver installed and providing synchronization PTP to FDI / RTU.
Extender IRIG X + converter PTP: allows extending existing optical or electrical IRIG XXX interfaces while providing PTP interfaces for FDI / RTU.
PTP converter for IRIG X and ToD: Connects IED / old RTU with optical or electrical IRIG XXX interfaces or serial interfaces TOD substations with new communications infrastructure Ethernet PTP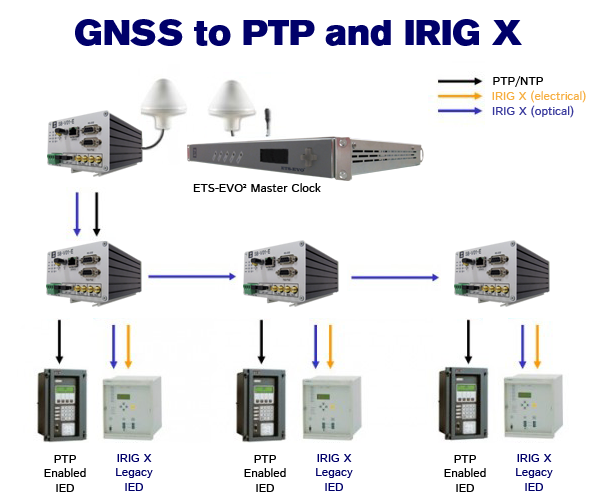 SB-V01-E is self-contained in a small DIN mount box that make it suitable for power generation, distribution applications and for any kind of industrial automation application which require precise time information.

For additional informations, please, visit the SB-V01-E product sheet.